Royalty brings web3 to the content creator economy: NFT.NYC 2023 project spotlight
NFT.NYC, the internationally celebrated non-fungible token (NFT) conference, concluded on Friday, April 14, following three days of talks, presentations, and events led by some of the biggest names in the blockchain industry. 
NFT.NYC's sponsors included the largest NFT marketplace, OpenSea; NFT gaming platforms, Immutable and Atomic Hub; and web2 giant, Amazon Web Services. The conference featured hundreds of speakers who covered a wide range of topics, including fine arts, gaming, entertainment, decentralized finance (DeFi), identity branding, and more.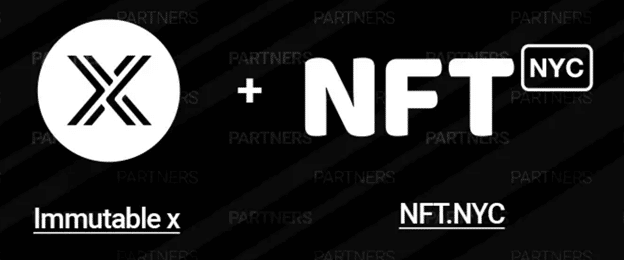 Web3 gaming takes center stage
 NFT.NYC partner, Immutable, is a leader in the blockchain gaming industry, consisting of both a developer platform and a game development company.
Immutable has announced an exciting partnership with Polygon, centering on a new EVM-compatible zk-rollup, offering fast, easy, and secure transactions for web3-enabled games.
The platform could power the next generation of blockchain entertainment with royalty enforcement, custom smart contract integration, and extensive on-chain functionality.
Zilliqa innovates with console release
Alongside Immutable's web3 gaming announcement, layer-1 blockchain Zilliqa shared news of its upcoming hardware console and gaming hub, scheduled for release later this year.
The console will bring together several aspects of web3 technology, including crypto wallet, mining software, and several other blockchain features and integrations.
Players can earn or mine zilliqa (ZIL), which are tradable on all major crypto exchanges. Mining will benefit from further decentralizing the Zilliqa network as it onboards a new generation of crypto users. 
Zilliqa was the first public blockchain to implement sharding. This scaling solution overcomes many of the practical limitations that have plagued the Ethereum network since its inception.
Zilliqa's architecture makes it an ideal platform for gaming and other applications that rely on fast and frequent blockchain transactions. The Zilliqa network currently has over 4m wallet addresses; a third of its circulating supply is staked.
The blockchain is already home to several trending web3 games, including WEB3WAR, developed by the FUS1ON Gaming Hub; and its soon-to-released Ethereum virtual machine (EVM)-compatibility will open up a whole new world of interoperability for the layer-1 network.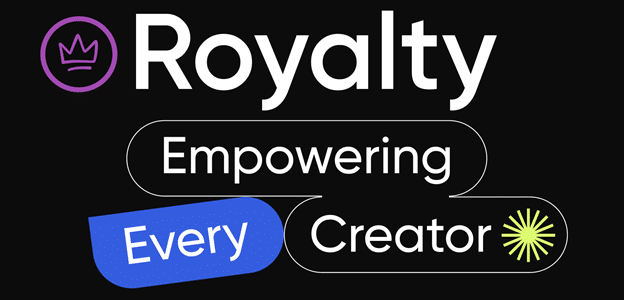 Royalty and the web3 content creator economy
One of the most attention-grabbing projects at NFT.NYC was Royalty, a new web3 platform for content creators and fans.
The platform allows content creators on YouTube, Instagram, and TikTok to tokenize their future ad revenue by selling "Royalty tokens" to fans and the wider public. Creators can reinvest new funds into their channels, boosting views and subscribers, and fans receive regular ad revenue payments just for holding their tokens.
Jonathan Pelka, Royalty's head of partnerships, had this to say about web3 and the content creator economy:
 "Blockchain technology has ushered in a new era of digital ownership, and we are embracing this incredible opportunity to empower creators and fans across all social media platforms. Royalty aims to elevate content creators and users, supporting the creative growth of creators and allowing fans to participate and share in the creator journey." 
Content creators can sign up now to gain early access to Royalty's partner program.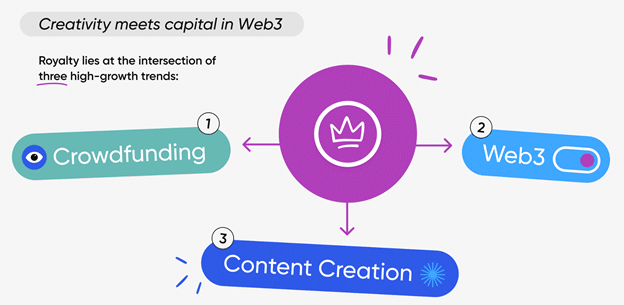 Royalty seeks not only to decentralize monetization but also to foster supportive, creative communities.
Token holders gain access to content creator communities on Discord, a popular online social app; where they can meet fans with shared interests.
They are also eligible for additional benefits, such as early or private video access, NFT memorabilia, and other exclusive perks specified by the creator.
About Royalty tokens
Royalty tokens are held on Polygon, a fast, low-cost Ethereum layer-2. Fans can purchase their creator's Royalty tokens through the Royalty website and receive monthly payments from creator ad revenue sent directly to their MetaMask or Royalty wallet. Fans may also buy or sell their tokens on Royalty's marketplace platform.
A Royalty token's exact price, supply, and APR are determined by the individual content creator, as each creator has their own goals, needs, and ambitions.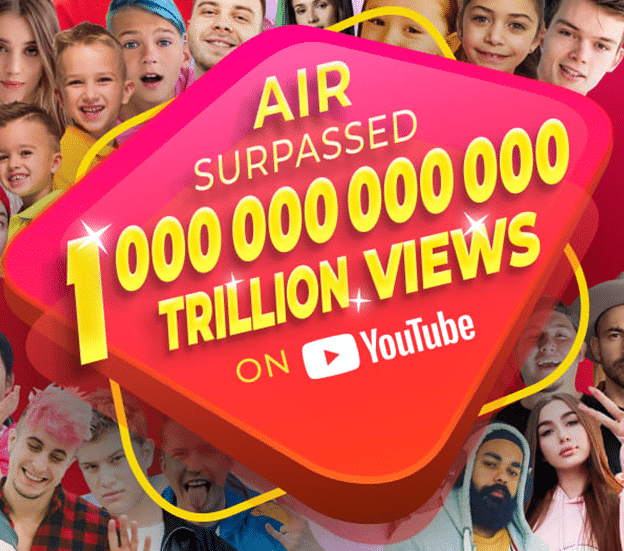 NFT.NYC featured many projects with experienced teams and innovative ideas. The blockchain industry thrives on innovation and exploration. Nonetheless, it remains a distinct advantage for a web3 project to have the support and backing of a successful web2 company. 
Royalty is the blockchain branch of Air Media-Tech, a leading digital creator marketing agency with over 1,900 clients and a dozen years of experience in the industry. 
Air Media-Tech boasts partnerships with an impressive, international roster of creators across multiple genres and a wide range of demographics:
Kids Diana Show is one of the most beloved voices in children's entertainment, with a subscriber count of over 110m on YouTube. The show is available in multiple languages and has channels on several other social media platforms. 
 Meditation Relax Music joined YouTube in 2013, and its most popular videos have received over 100m views. Music remains one of YouTube's most in-demand genres, investing heavily in music streaming and licensing services.
Air Media-Tech recently acquired media network giant, ScaleLab, which enjoys a global reach and popular channels.
ScaleLab is known for its previous partnerships with Mr. Beast, Jake Paul, Mariale Marrero, Erika Costell, and Katie Angel.
Air-Media Tech will ScaleLab's network while continuing to offer content creators a suite of over 50 services and products.
While Royalty has not yet released a list of channels that will join its web3 platform, there will doubtless be overlap between many of Air Media-Tech's and Royalty's creator channels. 
Web3 and the future of content creation
NFT.NYC has shown the world that web3 is set to revolutionize countless aspects of our lives through gaming, art, crowdfunding, finance, content creation, and more.
NFTs and the broader blockchain ecosystem offer value, security, and personal ownership, enabling individuals to freely create and exchange digital assets.
Gaming has already drawn widespread attention as a promising application for crypto and NFTs. Content creation is anticipated to be the next big wave in web3. 
Royalty has a role in the content creator economy, providing creators and fans new ways to share and monetize creator content. As blockchain gains wider acceptance, witnessing its impact on content creation and the overall digital landscape will be exciting. 
Disclosure: This content is provided by a third party. crypto.news does not endorse any product mentioned on this page. Users must do their own research before taking any actions related to the company.