Ripple secures in-principle payments license in Singapore
Ripple has received in-principle regulatory approval from the Monetary Authority of Singapore (MAS) to operate in the country. This marks a positive development for Ripple amidst tightening crypto regulations in the US.
The approval grants Ripple a Major Payment Institution Licence, enabling the company to offer regulated digital payment token products and services. Additionally, it allows Ripple to expand the cross-border transfers of XRP, a cryptocurrency closely associated with the company, among its customer base comprising banks and financial institutions.
Ripple is renowned for its on-demand liquidity service, which utilizes XRP as a bridge currency to expedite cross-border transactions. By leveraging blockchain technology, Ripple's service aims to facilitate faster funds transfers between banks and financial institutions, akin to the global interbank messaging system SWIFT. The company also operates RippleNet, a blockchain-based international messaging system.
According to reports, Singapore is a crucial currency corridor for Ripple, with a significant proportion of its global on-demand liquidity transactions flowing through the country. As a result, Ripple has strengthened its presence in Singapore over the past year, particularly in functions like business development, compliance, and finance, with plans for further expansion.
While Ripple encountered relatively smooth compliance proceedings in Singapore, it has faced legal challenges elsewhere.
Ripple's legal tussle with SEC
The US Securities and Exchange Commission (SEC) charged Ripple, co-founder Christian Larsen, and CEO Brad Garlinghouse with conducting an illegal securities offering through the sale of XRP, which raised over $1.3 billion.
Ripple has vigorously denied these allegations, asserting that XRP is a currency, not a security subject to strict regulations.
The high-profile case is expected to reach a ruling in the coming months.
MAS and Singapore's crypto-friendly landscape
Meanwhile, the Singaporean financial regulator has become a favorable jurisdiction for financial technology and cryptocurrency companies.
Notable firms, including domestic banking giant DBS, British fintech company Revolut, and Singapore-based crypto exchange Crypto.com, have established a presence in the city-state.
"While the US flounders, Ripple will continue investing our time and resources in countries like Singapore."

Stu Alderoty, Chief Legal Officer of Ripple
Following the news of regulatory approval, Ripple's native token, XRP, experienced a 3.4% increase in value.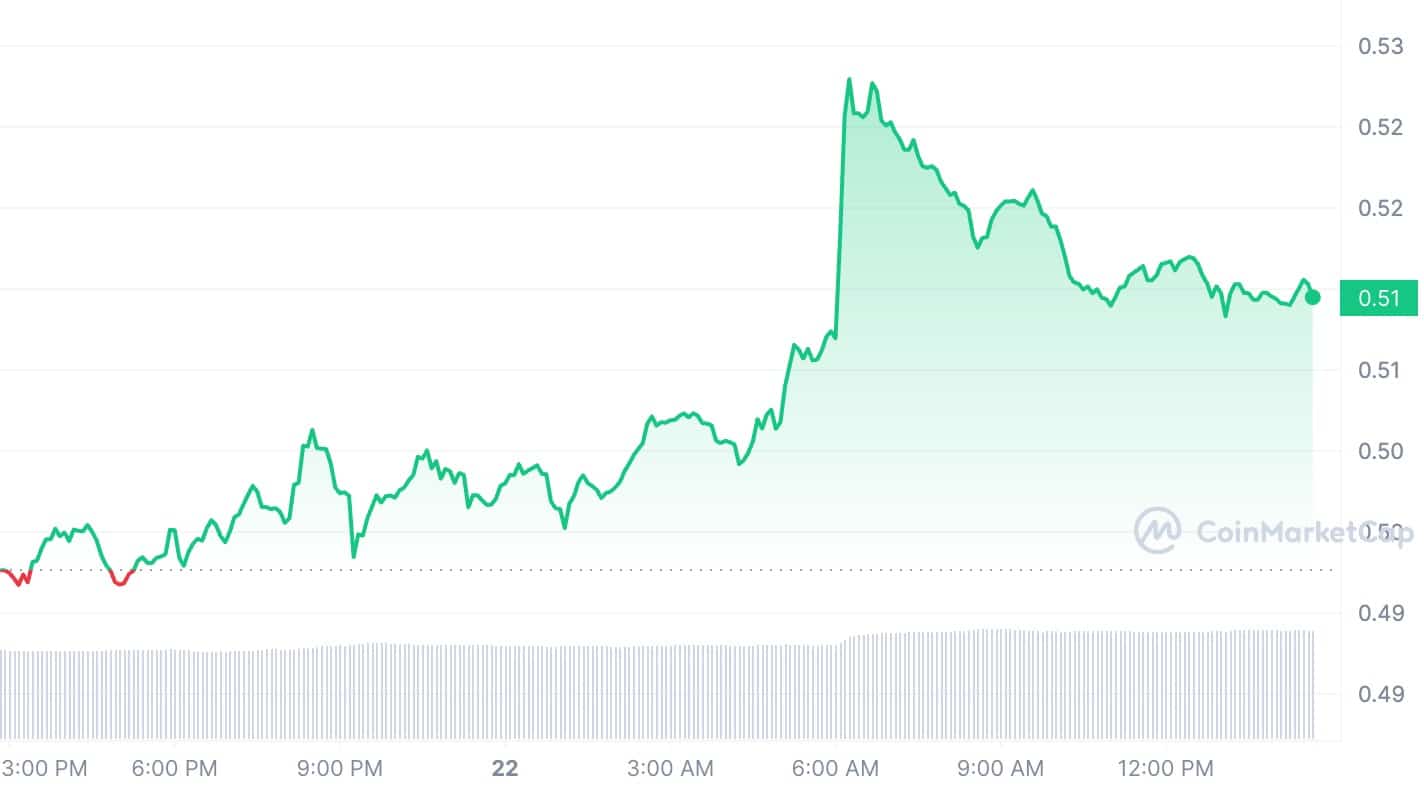 Although XRP has lagged behind bitcoin and ethereum regarding weekly gains, a favorable outcome in the SEC case may significantly impact its market performance.
Currently trading at $0.5112, XRP has depreciated by around 85% from its peak price of $3.40 in January 2018.