Global currency reserve (GCR) gains over 40% in a day
Global currency reserve (GCR), a cryptocurrency, has experienced a significant surge in value, with a 24-hour gain of 46%.
This price increase indicates heightened market interest and trading activity surrounding cryptocurrency. As of press time, the asset's price stood at $3.19, coupled with a market capitalization of $341,231,086, showing GCR's growing prominence in the crypto market.
The 24-hour trading volume of GCR stands at $47,197,255 as investor participation and market liquidity increase.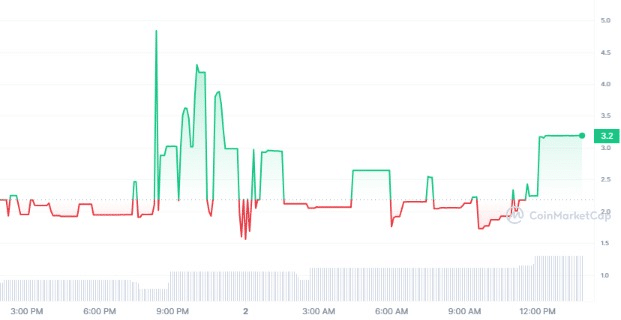 Global currency reserve aims to provide individuals with a business opportunity to participate in mining digital currency crypto coins. By using blockchain technology, GCR offers individuals a means to actively engage in the cryptocurrency market actively, creating avenues for personal wealth generation.
GCR's approach enables users to tap into the crypto-mining world, where they can contribute computing power to secure blockchain networks and validate transactions. 
A peek into the markets
Today's market seems bullish as the global market cap sits on a 1.15% gain within a day of trading, taking the total global cap to $1.14 trillion as of press time.
Bitcoin, now hovering around the $27,000 mark, has a mild increase of 0.8% within 24 hours, together with ethereum, which is currently trading at $1,893 ahead of a 1.7% 24-hour gain, according to CoinMarketCap data.