Exploring Caged Beasts' referral program and benefits of ethereum, solana staking
The cryptocurrency industry is experiencing significant changes as it strives to establish itself as a prominent global financial hub. Within this context, various crypto projects actively explore avenues to generate passive income for their token holders.
Notably, the rising popularity of proof-of-stake algorithms has paved the way for staking to emerge as a favored method for earning passive income within the crypto space. Due to their robust ecosystems and network fundamentals, Solana (SOL) and Ethereum (ETH) have gained considerable traction in the staking realm.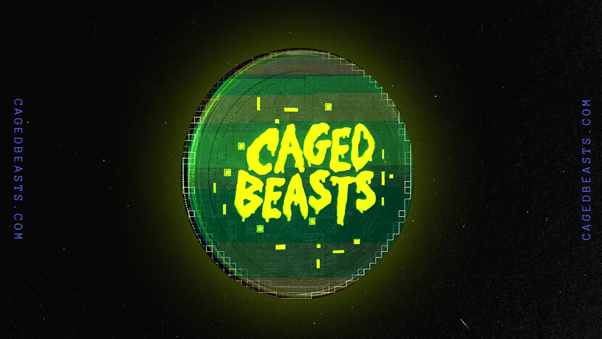 While staking remains a popular option, other potential avenues for earning passive income are on the horizon. Caged Beasts (BEASTS), a meme coin currently in its presale phase, has introduced a referral program that can potentially disrupt the existing SOL and ETH models.
This article explores the possibilities and potential benefits of staking SOL and ETH while examining the emerging prospects presented by the BEASTS referral program.
Solana's staking prowess is its advanced blockchain
Solana is widely recognized as a blockchain platform that offers exceptional speed, making it a popular choice among cryptocurrency enthusiasts for staking purposes. Through staking SOL, token holders can actively participate as validators within the network, thereby enhancing its security and reliability. Additionally, staking SOL presents an attractive opportunity for holders to earn annual percentage yields (APYs) ranging from 5% to 7%.
By engaging in Solana staking, token holders contribute to the overall security and scalability of the network and potentially contribute to the upward movement of SOL's price, consequently creating more staking opportunities for the community. Furthermore, the platform's low transaction fees make it a favorable option for individuals seeking passive income. Given Solana's utility in decentralized finance (DeFi), staking SOL can be perceived as a relatively secure investment, as the token is expected to maintain a consistent level of demand within the network.
Staking ethereum: the promise of the largest crypto network
Ethereum, the second-largest crypto by market capitalization, offers staking to generate passive income for its holders. Staking ETH yields an APY of about 4.5%, which may make it a source of passive income in the crypto world. Staking ETH allows investors to possibly earn ETH by validating transactions on the network. 
With its dominant role in DeFi, Ethereum offers ample opportunities for staking, especially with an expected increase in transactions. Staking ETH can be appealing due to the network's stability and liquidity. Following the merge update, ETH has emerged as the most staked cryptocurrency asset, with a staking market cap of $35.6 billion and 16% of ETH currently staked.
Caged Beasts referral scheme 
Caged Beasts, a meme coin in presale, has potentially upended the passive income-generating models of the crypto world with its referral scheme. The project offers a referral program where each holder gets a code. When someone uses this code to join the network, the owner of the code instantly receives 20% of the deposited amount in ETH, BNB, or USDT directly to their linked wallet. Meanwhile, the new investor gets a 20% bonus of BEASTS.
Caged Beasts' liquidity policy, with 75% of tokens reserved for presale and the remaining portion dedicated to marketing efforts, adds to the project's credibility. 
With the promise of yields of 20%, the BEASTS' referral program presents a method of earning passive income that has the potential to beat revenues that peers offer through staking.
Final view
Staking can be an option to earn passive income from crypto, and ETH and SOL are the strongest platforms to engage in staking. With their ecosystems and utility-driven projects, ETH and SOL are, as data shows, preferred platforms to earn handsome passive income from crypto. But BEASTS' referral program can be a better way to generate passive income from crypto assets. The program and the project's transparent policies could supercharge its presale. 
For more about Caged Beasts (BEASTS):
Website: https://cagedbeasts.com 
Twitter: https://twitter.com/CAGED_BEASTS 
Disclosure: This content is provided by a third party. crypto.news does not endorse any product mentioned on this page. Users must do their own research before taking any actions related to the company.