DAVE token skyrockets 4,400% in 24 hours
Another meme coin DAVE has entered the arena. According to data provided by CoinMarketCap, the asset's price has skyrocketed since its launch on May 30 at 05:00 UTC.
Meme coins have amassed many holders worldwide, with the category starting in 2013 when dogecoin (DOGE) was born. However, many scammers have used some of these fan-favorite tokens to steal investors' funds in different ways.
Moreover, the asset's starting price was $0.00281, with a maximum supply of 100,000,000 DAVE coins per CMC. The crypto price aggregator suggests that the project is still not verified, and the token's owner has been self-reporting all the data.
According to data provided by CMC, DAVE rose by over 4,400% in the past 24 hours and is trading at $0.1267 at the time of writing. Data shows that the meme coin's self-reported market cap has already risen to $12.69 million.
The interesting part is that DAVE's 24-hour trading volume is still below $250,000, according to CMC. This might be showing abnormal token activity. A crypto community member on CMC says that DAVE is a "scam" because users cannot sell their assets.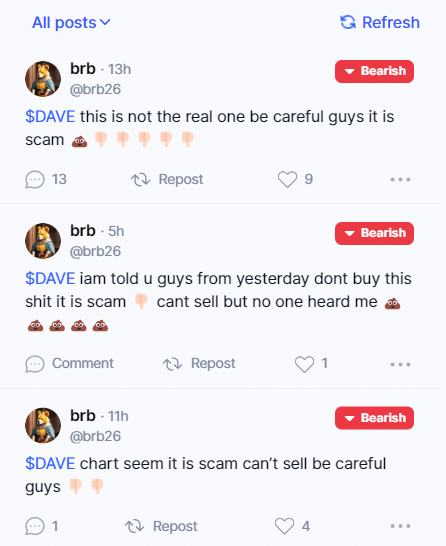 According to the insight provided by Gopluslabs, the creator of DAVE currently holds 4.77% of the asset's total supply. In contrast, the majority of the token's supply, 69.37%, has been sent to a dead wallet that holds 187 cryptocurrencies, including $3.5 billion worth of SHIB.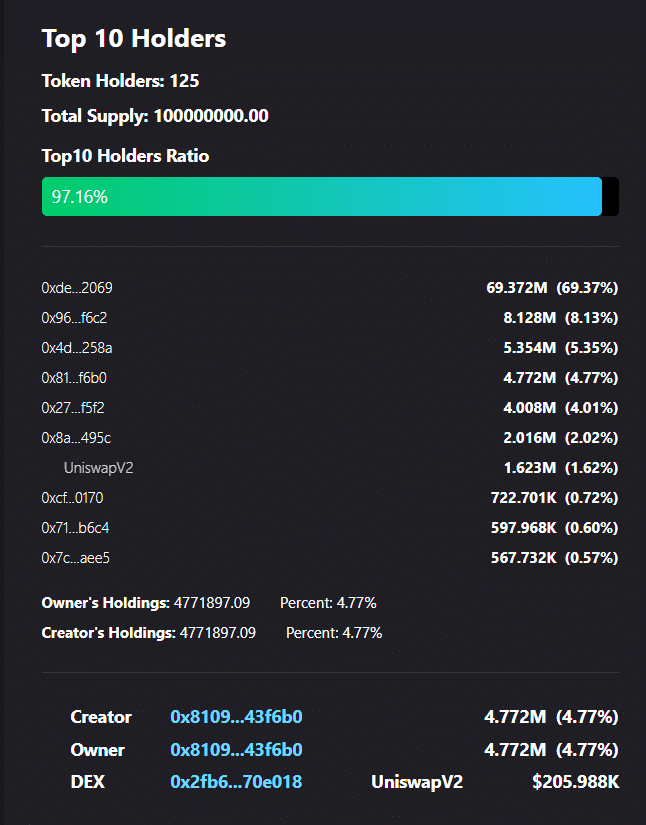 According to Gopluslabs info, the asset owner can mint new tokens, disable selling, or even transfer tokens, which shows signs of a rug pull. Data indicates that DAVE's creator is the only liquidity provider on Uniswap V2.