Crypto markets are in red as BTC slips below $28k
The cryptocurrency market has recently faced an alarming decline, with the global market cap plummeting from $1.28 trillion on April 18 to a staggering $1.18 trillion on April 21. 
Bitcoin (BTC), the flagship cryptocurrency, has experienced a significant drop, with its current market price (CMP) at $28,031 – down nearly 2.5% from its 90-day high of $31,005 on April 14. Furthermore, during the morning trading hours, it was below $28,000 at certain point.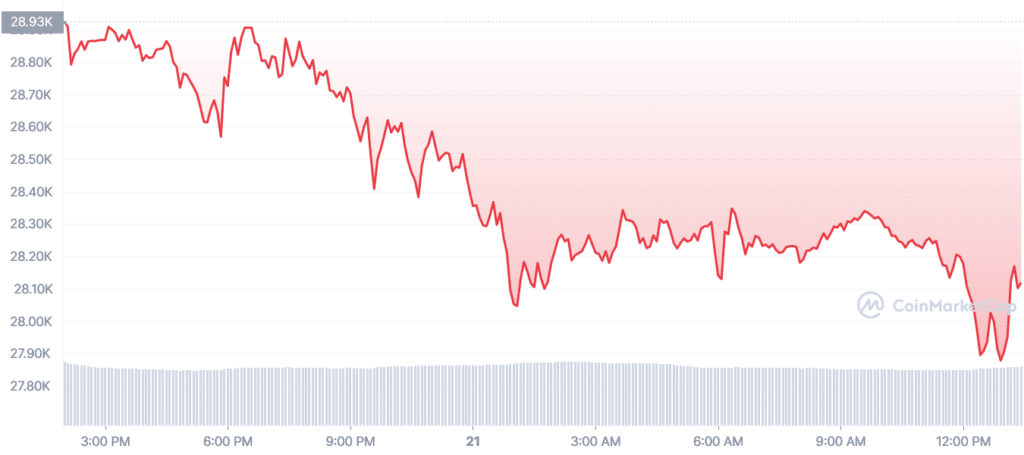 The altcoin avalanche
The downturn has spread to other major altcoins, including Rocket Pool, Synthetix, and BitTorrent – the top three losers in the top 100 coins list.
Rocket Pool (RPL)
A decentralized staking protocol that allows users to earn interest on their ether (ETH) holdings – is the hardest hit. 
It was trading at $45.99 as of April 21, plummeting a jaw-dropping 28% from its 52-week high of $3.07 on April 16, and down nearly 9% in the last 24 hours.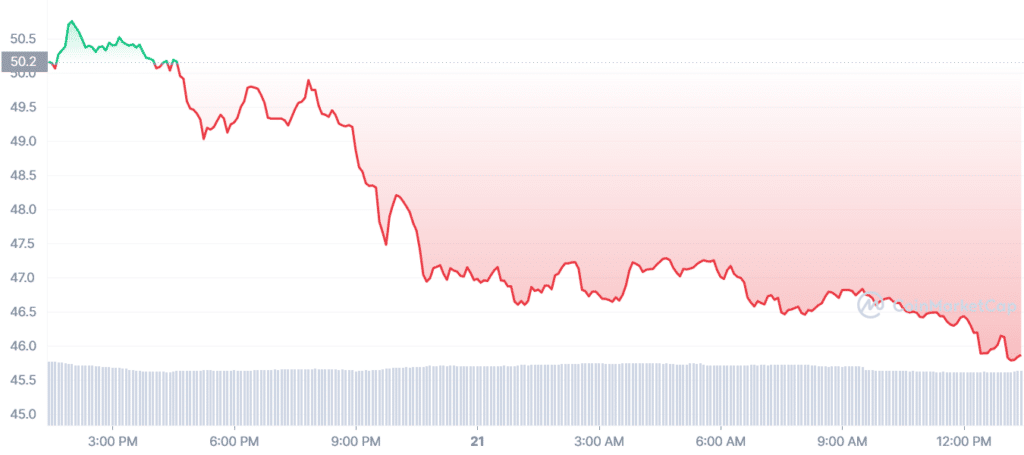 Synthetix (SNX)
A protocol for the issuance of synthetic assets on the Ethereum network – has also suffered, with its CMP at $2.70, down around 12% from its 30-day high of $3.07 on April 19. It's also down nearly 8.5% in the last 24 hours.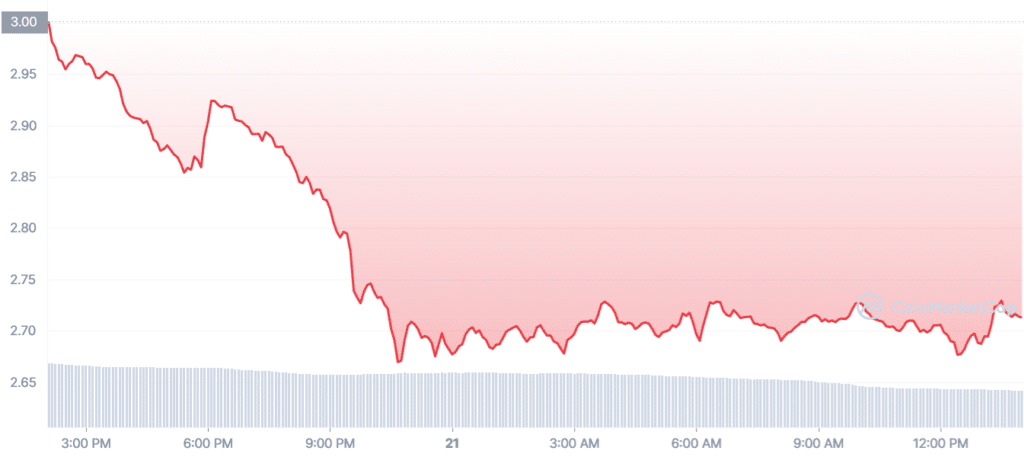 BitTorrent (BTT) 
The third biggest loser is a decentralized file-sharing platform operating on the TRON (TRX) blockchain. Its CMP stands at $0.0000006333, down about 20% from its 90-day high of $0.000000794 on April 19 and down nearly 8% in the last 24 hours.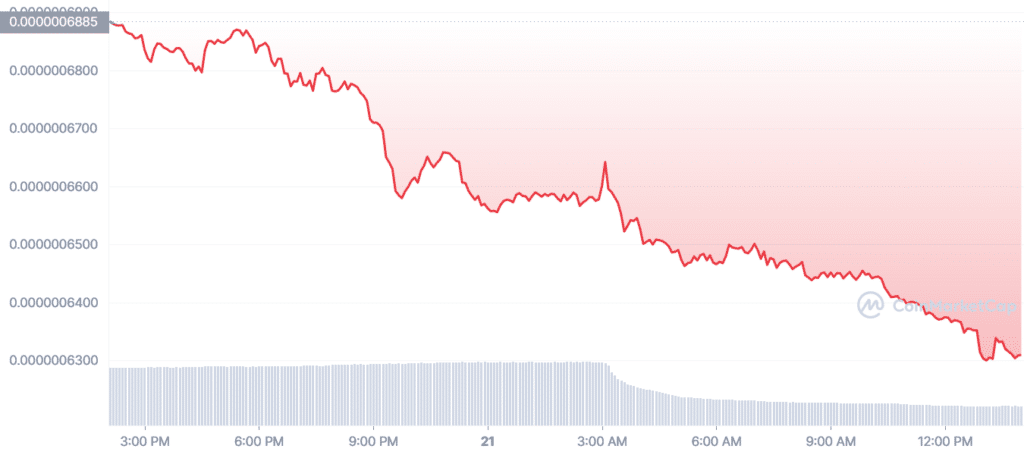 The perfect crypto storm
The recent crypto market downturn results from various factors, including regulatory uncertainty, hawkish Federal Reserve (Fed) policies, and a weaker macroeconomic outlook. 
The fear of a further correction could lead the crypto market to revisit the bear market lows, potentially causing additional losses.
The upcoming Federal Open Markets Committee (FOMC) meeting on May 3, 2023, will be crucial for cryptocurrency investors. 
The meeting will clarify the Fed's stance on inflation and interest rates, ultimately influencing the direction of the cryptocurrency market.
Proceed with caution
Investors should remain cautious and closely monitor macroeconomic conditions and regulatory developments as the crypto market faces turbulent times. 
The current downturn serves as a stark reminder that the cryptocurrency market is a high-risk, high-reward environment where fortunes can change at the drop of a dime – or a coin crash.