Bitcoin transitions into bull market after bottoming, analysis shows
Recent developments in the cryptocurrency market indicate a transition from a bear market to a more optimistic bull market, primarily driven by the movement of bitcoin (BTC).
CryptoQuant, a prominent crypto analytics platform, highlights several factors that support this shift, suggesting that BTC has reached its bottom.
The CryptoQuant analysis considers bitcoin's unrealized loss and realized price metrics. Per the report, as bitcoin's price plummeted during the bear market, the unrealized loss indicator reached its lowest point, commonly referred to as the "bottoming zone" or the period of maximum decline. 
However, the recent escape from this zone signifies a shift towards a more positive sentiment and potential market upturn. Notably, the unrealized loss metric is an on-chain data point that reveals the number of market participants currently experiencing losses
In addition, CryptoQuant cited the realized price. Although bitcoin's price temporarily dropped below the realized price, it managed to break through the current price barrier and maintain stability within a specific range. This stability suggests that market participants are confident in their investments and reinforces the notion of a transitioning bull market.
It is important to note that the realized price metric represents the average price at which investors bought BTC. It serves as a crucial reference point to understand the overall sentiment of market participants.
While the current market outlook appears promising, the crypto market may still face challenges in the future. The CryptoQuant report emphasized that the market could experience a decline in Q4 2023 or early 2024, depending on the severity of an economic downturn. However, analysts believe that it is doubtful for BTC to reach new lows during this period.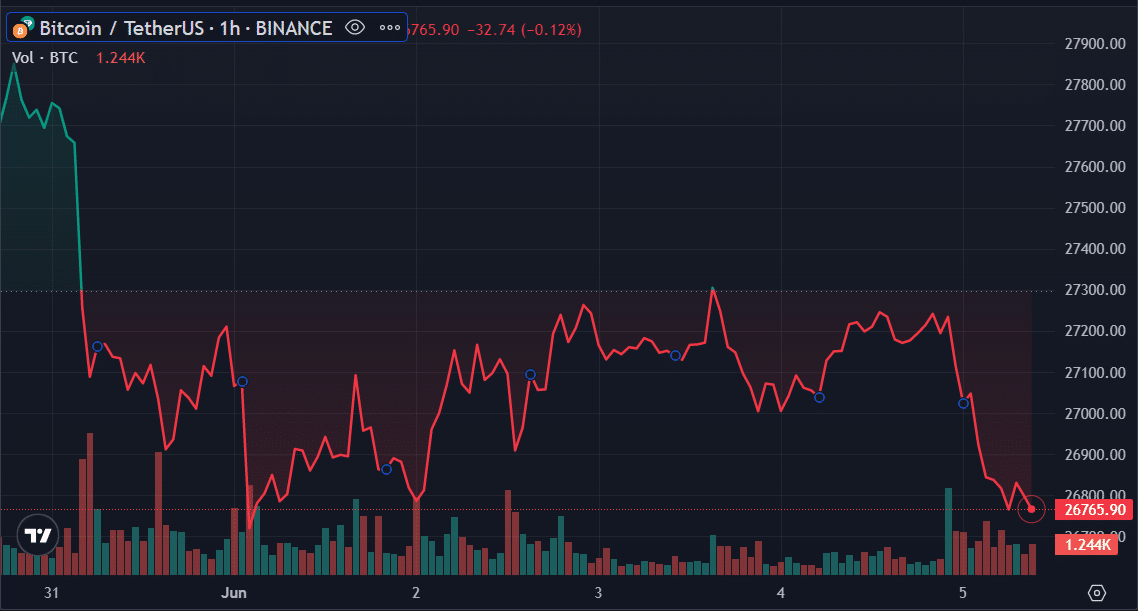 Instead, the anticipated drop could be seen as a final opportunity before entering a territory dubbed the "strong buy zone" which signals a period of robust growth and positive market sentiment. BTC is trading for $26,780 at the time of reporting, down 1.54% in the past 24 hours.